Ancient Tea Tree Ripe Puer Golden Tuo Cha 1kg Dry Storaged 15 Yeas In Yunnan
It is said that storaged Puer tea for three years is tea,but storaged more than seven years is medicine,doing good at our bodies further!This Gloden Puer tuo tea having storaged around 15 years in ideal dry condition!
Maybe you are wondering how to select a kind of suitable Yunnan Puer Tea from tea market,fulled with thousands of teas,so you can drink it every day!It not only bring you health and good lucky,but also help you to creat good habits.Threa are more than thousands of tea in our warehousre,such as Yiwu puer tea,Nan nuo mountain puer tea,Island puer tea,Wulang mountain puer tea,Bit snow mountain puer tea and so on.But I found this tea is one of my favorites ripe puer tea,I enjoy it each day!
What is the reason do we introduce this unique and and unforgettable flavor "Golden Tuo Tea"to you?Follow me please,will give you some refers:
First, it is produced at very high altitude,up to 2429m above sea level. The particular tea garden is located at the foot of Mang Shong mountainous range. The tea leaf used for this tea is also used for making puer tea cake,such as famous puer tea--Naka puer tea cake(A friend from U.S.sell Naka raw puer tea very well,price:$200 each cake,357g, in his counry!).
Second,the tea garden practices organic farming, where is not pollution of industories. and this golden tuo cha is examined and certified by European organization.The "Golden Tuo Cha" is compressed into 6-8g per piece. Each piece of mini tuo cha is individually wrapped in tinfoil, so it is very handy to carry around; you can even put it in your pocket.
Third, as a good Yunnan Pu'erh tea for brewing and consumption requires a quality base tea material, careful pre-processing and well-designed post-processing. Pre-processing refers to the preparatory steps to produce the "raw materials" (Raw puer tea or Green puer tea or Sheng Cha) and post-processing refers to the storage condition under which Pu'erh teas are aged to enhance proper fermentation.A superior Yunnan Pu'erh tea for brewing requires that one start with a good quality "raw tea," that is carefully and properly pre-processed, and then aged under optimum storage conditions.We select tea materals to produce this mini Golden Tuo Cha,then storaged it under a good nature condition for 10 years.
Fourth, if you got a luxurious car,but you didn't now how to drive it well,it won't work.Similarly,if you have put a great time and effort into searching the suitable puer tea,but you don't know how to brew it,it can't bring you pleasue and health.So you maybe think it isn't vuluable.Remember this skill deeply in your heart:When you enjoy it,it is the best to boil it us kettle or coffee machine.Of course,if you need help,let me know please.I wish give you a hnad,if you have better method,let me know also.We will respect you for you kindness and we wukk give you a present!
Plus: Selecting this Golden Tuo Cha,you will been thought to be the most talented tea fan in the tea world.We thke pride in our work,selecting tea materals and producing good tea for our customres.Thanks you for vistiing our tea website! Hope to receive you great suggestion.
Specification: 1000g (35.27OZ)
Type: Ripe Puer Tea
Date: 1999 Spring
Expired Date: Long Time
Manufacturers: Yunan Royal Court Puer Tea Factory
Storage Conditions: Clean, Ventilating, Lucifuge, Dry, No Srange Smell And Pollution
Often drink tea help: thirst, aids digestion, eliminate fatigue, a clear mind. Can reduce blood fat and cholesterol, lose weight blood pressure, good for health.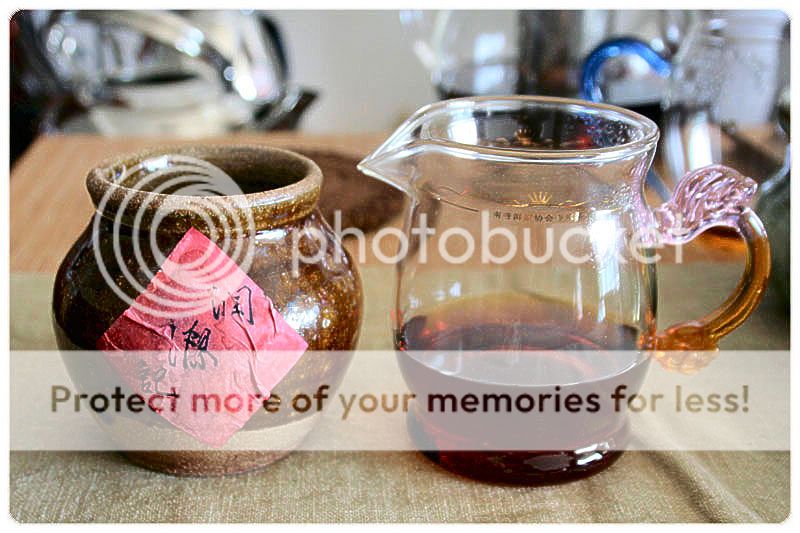 What is Pu'er tea:
Pu'er tea has a history of over 1, 700 years, which may be traced back to the East Han Dynasty. Pu'er tea is a loose or pressed tea with a post-fermentation aging process. It is characterized by its reddish brown tea leaf color, deep red infusion color, special aroma and rich flavor.

Yunnan Puer Pingcha (also called Yunnancha) is manufactured from Puercha a tea of word-wide fame. Through a process of optimum fermentation and high-temperature steaming and pressing. It affords a bright red-yellowish liquid with pure aroma and fine taste. And is characterized by a sweet after-taste all its own. Drink a cup of this and you will find it every refreshing and thirst-quenching. It also aids your digestion and quickens your recovery from fatigue or intoxication.
Super quality creates Pu'er tea's character:
According to a sample examination on tea by the National Quality Supervision Department, tea produced in Yunnan Province contains the smallest quantity of pesticide that conforms to the latest European standard and is competitive in the market in China and overseas.

The content of tea polyphenols and catechu contained in broad-leaf tea is 30-50% higher than that in small-leaf varieties. In addition, the composition proportion of catechu and other effective ingredients enhances the taste. Superior quality tea leaves create the special character of Pu'er tea.
The deference of ripe Pu'er Tea and mature Pu'er Tea:
1.Raw Pu'er Tea: The original nature, the original nature, the original taste of tea needs a rather long time to ferment into crusted fragrant Pu'er Tea.
2.Ripe Pu'er Tea: The original tea has artificially changed by the quick fermentation, which is non-irritant in flavor but not so good as the mature Pu'er Tea.
Item location:Kunming Yunnan China,Shipping to: Worldwide
We normally use airmail or SAL mailed to you. To be able to quickly send the item to reach your hands, and sometimes packaging will be through Hong Kong, Singapore and transfer.If you want to use SURFACE, EMS or other. please contact us.(Note:If you are anxious to articles, please use EMS transport modes, in order to avoid unnecessary trouble. Thanks!)
We are using Paypal for all of our Payment processing and there is no need for you to have a Paypal account to use the Credit Card Payment.
Paypal payment processing uses world class encrypted payment processing systems to protect our customers from fraud.
RETURN
If you are not 100% satisfied return to an address in the USA for a full refund (sorry shipping is not refundable).